Rural BPO ­ Project
To set up rural BPO's in the Hindi speaking belt..
- Create employment opportunities to the youth.
- Special focus on women from these areas.
- Providing a safe, state of the art work place near to their homes to discourage migration to bigger cities in search of employment.
Infrastructure ­ Surveyed
Office Premises – 2000 to 2500 Sq.Ft.
Electricity Backup–Diesel Gensets
System Backup– Online UPS.
Furniture and fixtures.
Hardware and Software.
Transfer of existing business.
Possible Location
Kachhwan (Mirzapur),UP.
Ayodhya (Faizabad),UP.
Tanda (Faizabad),UP.
GolaGokaranath(Lakhimpur),UP.Biswan (Sitapur),UP.
Mahmudabad (Sitapur),UP.
Kundanganj (Rai Bareilly),UP.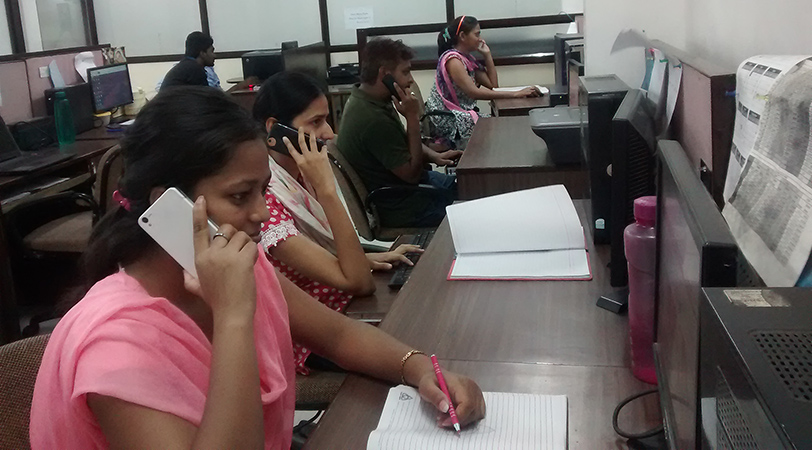 Skill Development
Skills development is a primary means of enabling young people to make a smooth transition to work. A comprehensive approach is required to integrate young women and men in the labour market, including relevant and quality skills training, labour market information, career guidance and employment services, recognition of prior learning, incorporating entrepreneurship with training and effective skills forecasting. Improved basic education and core work skills are particularly important to enable youth to engage in lifelong learning as well as transition to the labour market. Progressive Development Initiative was initiated with the conviction that empowerment of youth and women forms one of the cornerstones for their holistic development. Therefore the programme along with other modes of intervention also focuses on imparting life skill education to girls and women in its intervention areas.
- To impart training in employable skills to vulnerable male and female.
- To build the capacity of potential trainees and develop market linkages for the sustainability of community livelihood.
- To prepare trainees and artisans for a social change in the community through moral education and developing social values.
We are in the process of starting skill development centre's in partnership with one of our key promoters across 15 locations in north India. The surveys are being conducted and we plan to invest in our communities in order to help start livelihood related skill training.In partnership with JSS a ministry of HRD body.
Rural Entrepreneurship Development Incubator(RED-i)
Unemployment is the root cause of rural poverty in India where large proportion of population is dependant on dwindling agricultural resources. About 45% of agricultural produce is wasted each year due to the inability to process them.
- Project identification based on available skills and business support needs, such as transportation,storage,marketing,contract farming,preservation.
- Basic knowledge of Production,Finance and Marketing
- Provide Business planning and expert counseling, guidance and support with feasibility study.
- Arranging finance at low costs and support with initial technical guidance
Project – RED Analysis
Strength
Large Consumer Population.
Low cost availability of Agricultural produce.
Low cost skilled Labour.
Multiple competitive advantages.
Areas of Improvement
Rural Distribution is weak.
Need to Setup with Marketing agencies.
Quality control and testing need.
Opportunities
Very large qualified pool of talent.
Vast consumer base.
Lower cost of employment.
Lower cost of operations.
Strong Government support.
Threats
Migration of skilled workers.
Quality Control.
Mass Production and Marketing.